On-line individual Adobe Lightroom course
Mar 26, 2020, in Online courses
The current "virus age" robbed me of the possibility to do the outdoor courses and workshops and meet you and other photographers in person, so I am offering you a rather special one: Adobe Lightroom (Classic) individual Skype Course.
What you will learn
I prepared the course, so we can go through all the important parts of Adobe Lightroom. I will explain how Lightroom works and you'll be able to edit your images yourself.
Right in front of your eyes, I will edit one or more photographs, my own or your ones (depends on you, really).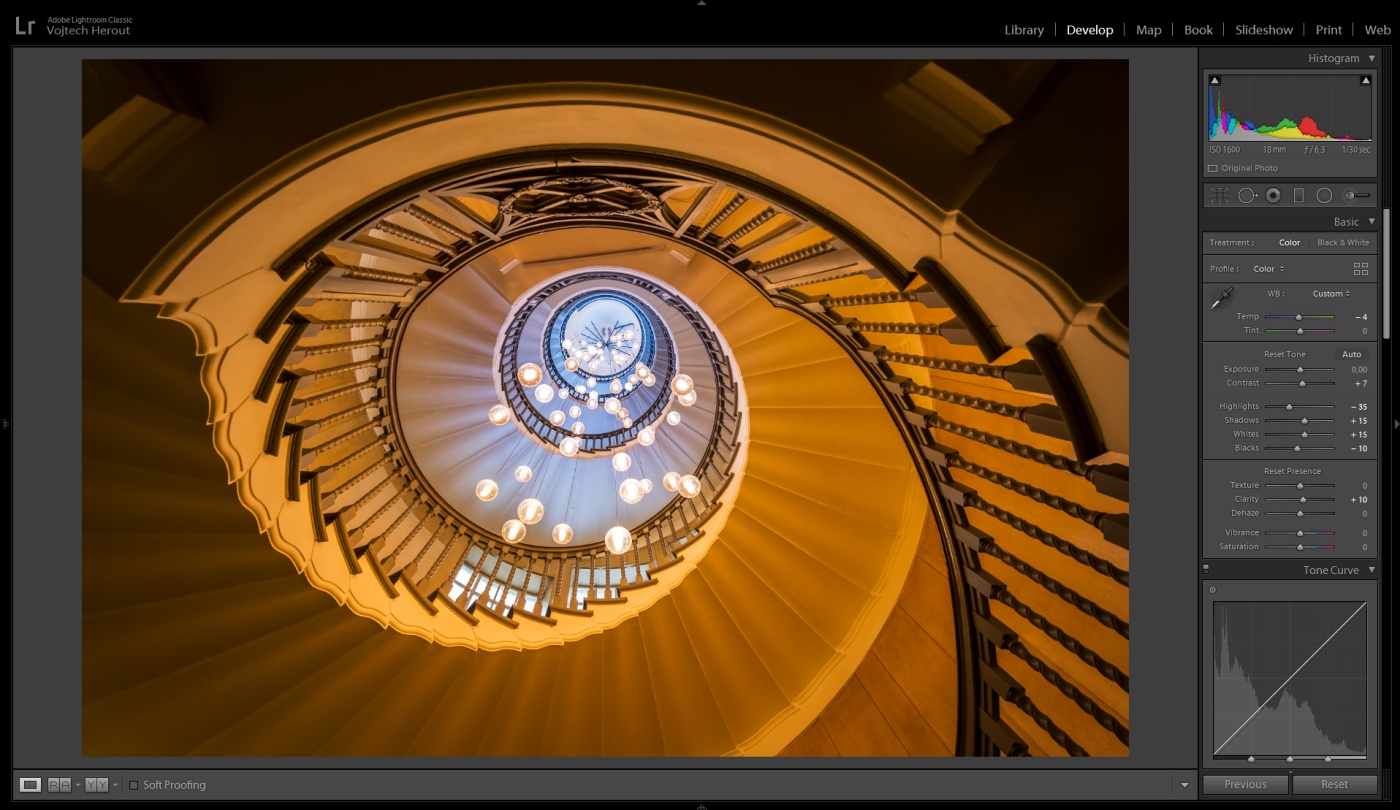 Module Develop in Adobe Lightroom CC.
Who is this course for?
I aim on photographers, who want to dig deeper into Adobe Lightroom photo processing. It is designed especially for those people, who just started with Lightroom, feel confused, and need to be "pushed" a little.
What do you need to start?
it is advisable to have Adobe Lightroom Classic installed, ideally the latest CC version. It's not really a necessity, but the best way to embed new knowledge to the brain is to try everything unclear right away!
computer with your Skype account (alternatively, for Apple users and those, who are not fans of Skype, I work with Zoom.us)
the thirst for knowledge!
notebook, either a real paper one with a graphite pencil next to it, or the one on your computer
How does my on-line Skype course work?
It is pretty simple, actually! If you are interested, let me know. We will agree on date and time and after I get your payment (yeah, this is unfortunately a necessary part), I will Skype you at the agreed time.
I will share my screen with you, so you can follow me editing the photograph(s), stop me, and ask questions. I recommend taking notes!
The duration of the course is about 2 hours, it is good to find a quiet place where you can concentrate fully.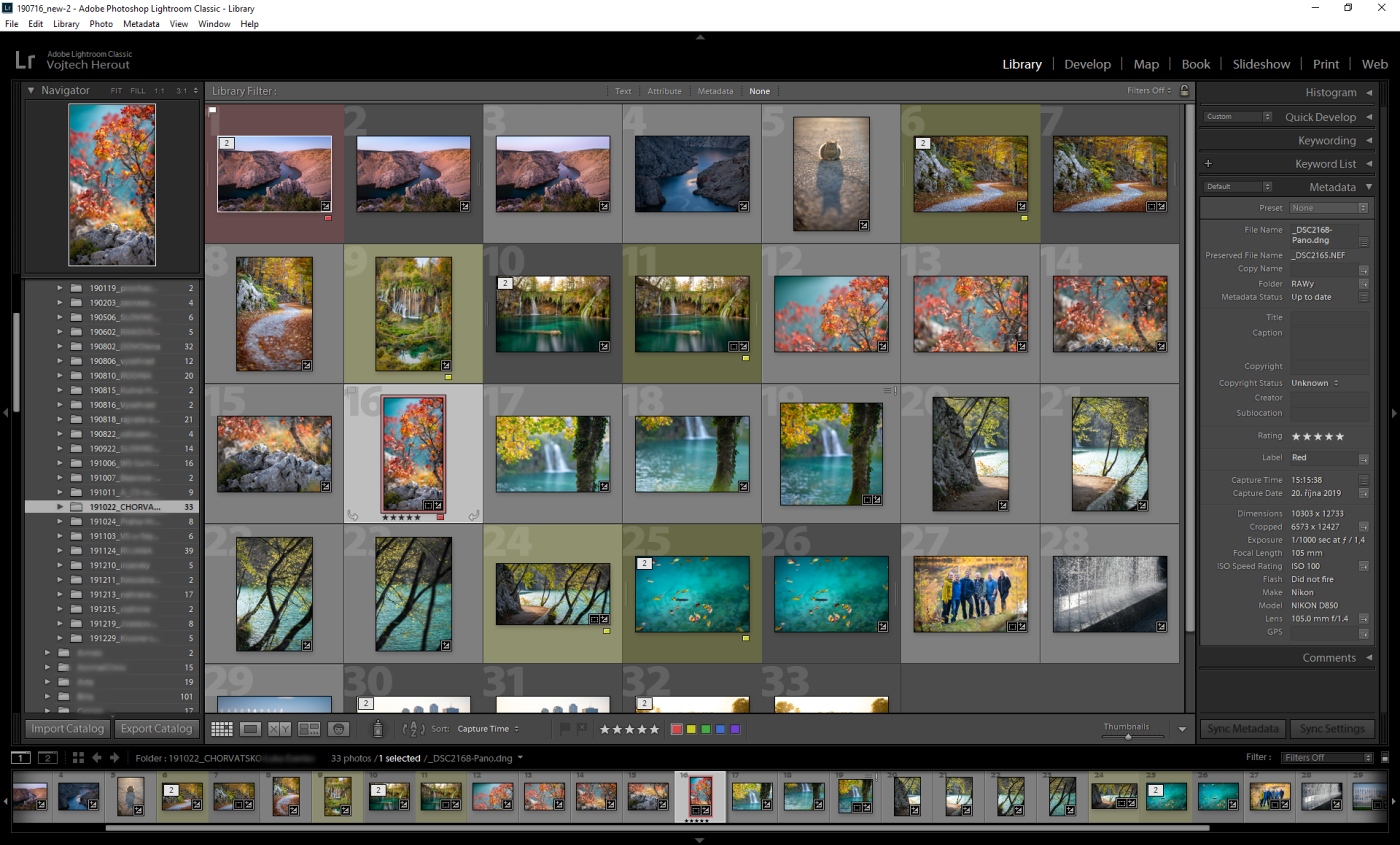 Module Library in Adobe Lightroom CC.
Course content
And now the most important thing: what will you learn?
I will guide you through my professional photographer's workflow. I use Lightroom on daily basis, I have a lot of work processes already stamped deep in my brain. This does not mean, of course, that I "ate all the wisdom of the world" - time to time even I am pleased to find a practical function that I did not know before.
Now what you can really expect:
the program interface introduction - what are modules and what are they good for
what is a catalogue, how does one import photos into Lightroom, picture sorting and the work with the Library module in general
we will spend most of the time in the Develop module, because here the magic happens! I will show you how to use Presets (either purchased or the free ones), and will cover processing of the images using all the powerful tools Lightroom offers. Special attention will be paid to local filters.
exporting - how to export images for different purposes
marginally, we'll cover also using the other, less important modules: Map, Book, Slideshow, Print and Web
other Lightroom useful functions - HDR merging, panorama stitching, plugins and more...
Who am I?
I'm a freelance photographer. I have been using Adobe Lightroom since version 3.0, ie since the end of 2009. In my professional life, I work with it almost daily, I have processed tens of thousands of photos.
I can do both - quickly edit a set of reportage photos, and carefully develop images that need to be tuned for perfect printing.
Course advantages
The course is designed as 1 on 1 training - I communicate with you as a lecturer in real time. You can interrupt me at any time and ask questions. In addition, we proceed at a pace that suits you.
This is a great advantage over pre-recorded courses or lessons on YouTube.
Questions and answers
Certainly there will be questions that I will not be able to answer immediately. But I will find all answers after the course and send to you via mail / Messenger / Skype.
Payment
The payment of the price of USD 150 can be made either by bank transfer or via PayPal.
In conclusion
It's a great feeling to see how my own pictures turn from ugly ducklings to beautiful swans. Well, of course, I try to take photos on the location so that I do not have to edit "ugly ducklings" :)
I will be happy, if my course brings you the same joy of improved photos!
Examples